Jan 01, 2013
THERE ARE PRINTABLE RECIPES FOR EVERYTHING PICTURED HERE AND LOTS MORE OF MY HEALTHY RECIPES AT: www.JennyCanCook.com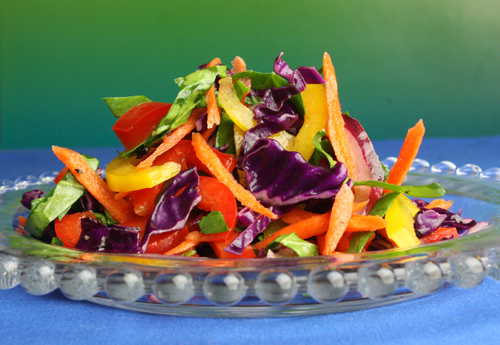 Antioxidant Slaw
All the colors in this salad mean it's loaded with anti-aging health benefits.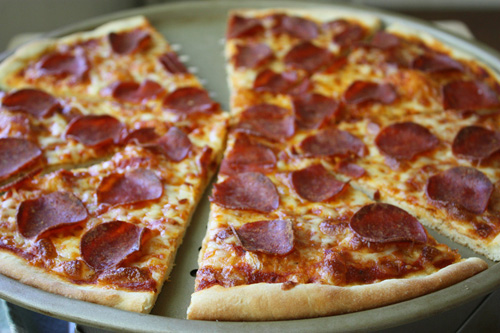 Pepperoni Pizza
It's low fat, has a crispy crust and see my trick for de-greasing the pepperoni.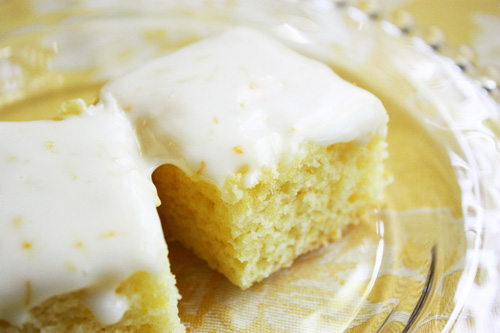 Easiest Lemon Brownies
No butter.  One bowl – mix & bake. This is one of my most popular recipes.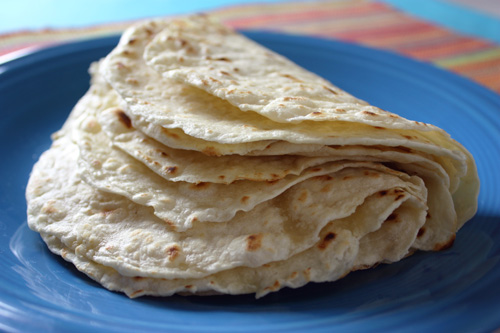 Homemade Tortillas
Make these and you'll never eat store-bought tortillas again.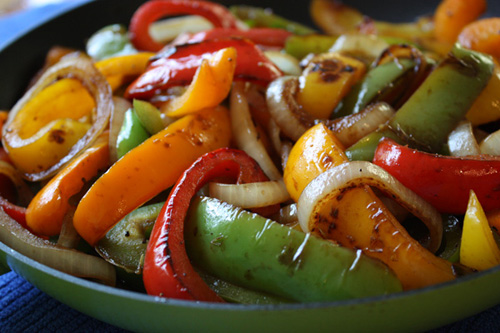 Quick Balsamic Peppers
Incredibly easy! Cooks in 10 minutes – loaded with antioxidants.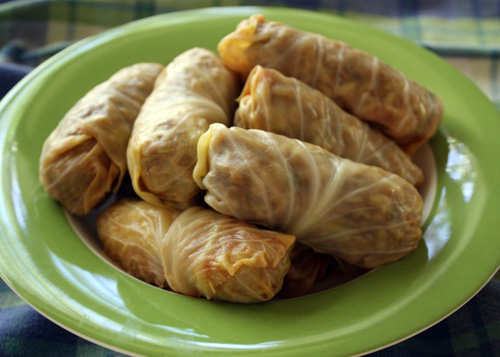 Polish Cabbage Rolls
They're stuffed with ground sirloin, rice & mushrooms – see my How-To video.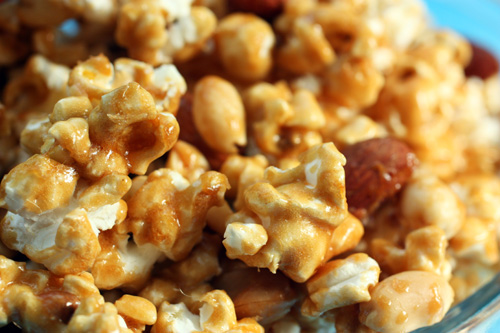 Caramel Corn
Don't make this if you have no will power… it's that good!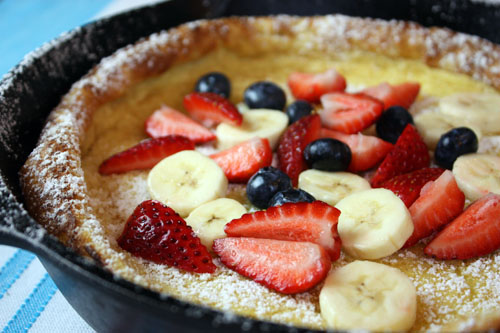 Dutch Baby Pancake
A Dutch Baby is easier to make than you think and perfect with fresh fruit.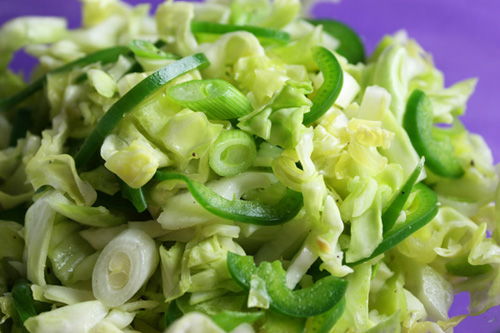 Spicy Cabbage Salad
It makes my mouth water! This salad is made with spicy jalapenos & fresh lime.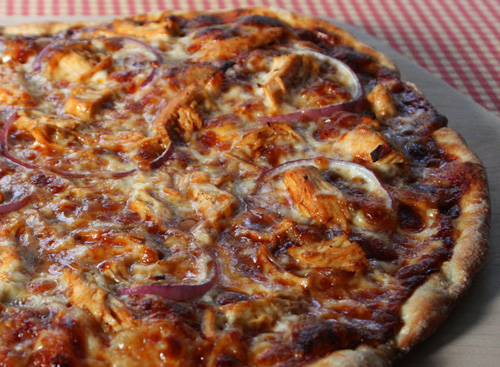 Barbeque Chicken Pizza
It has a sticky-sweet sauce, red onion, and a wood-fired style crust. Crazy good!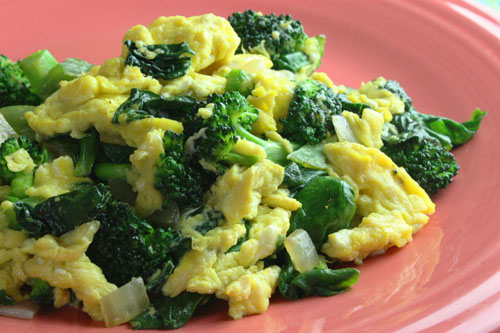 Green Eggs, No Ham
Super healthy: Get 3 servings of vegetables before the day even starts.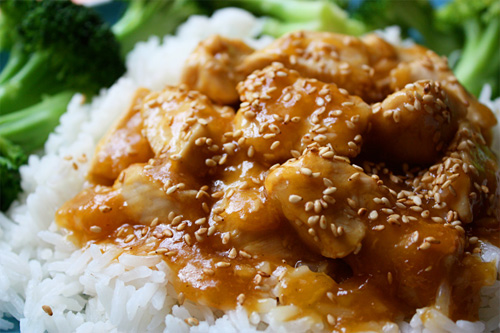 Orange-Sesame Chicken
This dish cooks in less than 10 minutes and everyone loves this easy recipe.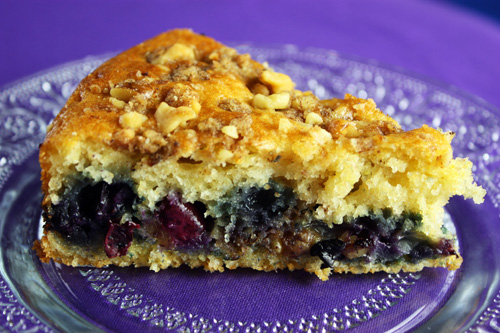 Blueberry Coffee Cake
This cake is moist and light and blueberries are loaded with antioxidants.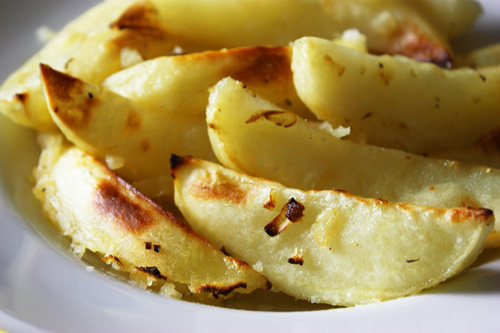 Greek Lemon Potatoes
Tender potatoes oven-roasted with fresh lemon until the edges are crispy and golden.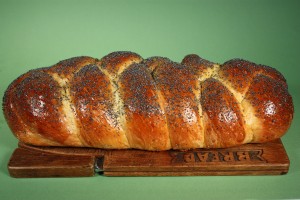 Egg Bread
Makes your whole house smell so good and it's the best bread for making bread pudding.
WANT MORE OF MY HEALTHY RECIPES? YOU'LL FIND LOTS MORE PICTURES AND PRINTABLE RECIPES AT: www.JennyCanCook.com