Feb 20, 2014
Gone but not forgotten! Here's a story that appeared online today about some of the talk show hosts from the 90's.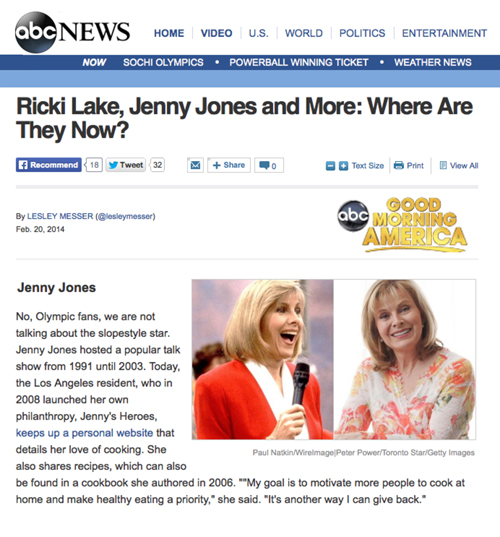 Here's the whole article: http://abcnews.go.com/Entertainment/ricki-lake-jenny-jones-now/story?id=22588152#
They left out a lot of other ones though… Remember Gerlado Rivera, Jane Whitney, Gordon Elliott, Queen Latifah, Montel Williams, Rosie O'Donnell, Leeza Gibbons, Sharon Osborne, Rachael Ray, Rolonda Watts, Mark Walberg, who did I leave out?