Nov 27, 2014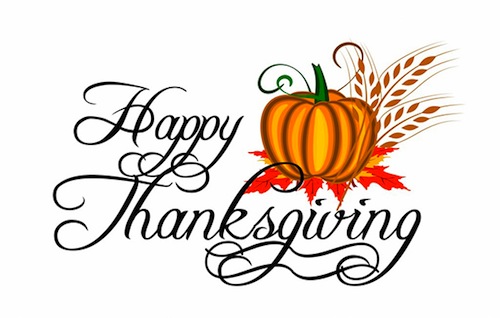 First of all, Happy Thanksgiving to everyone!
It's a day to be grateful and I have much to be grateful for.
1) Squirrels are hybernating.
2) I don't have to wear Spanx.
3) I have never bought anything "as seen on TV."
4) I can still drive at night.
5) There's a TV in my bathroom.
6) TMZ doesn't know where I live.
7) I will always be older than Cher.
8) I will never be a vegan.
9) No one recognizes me at Target.
10) They make 3-ply toilet paper.
Have a great Thanksgiving, everyone. I'll be cooking all day and loving it.
Coming soon: A brand new website… I can't wait!! 🙂 🙂