Mar 13, 2011
I need squirrel ammo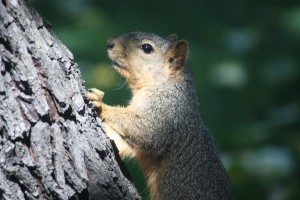 The Baron never showed up all weekend.  Why should he? There was nothing for him to eat.
Oh, there was food alright – I put out plenty of seeds & nuts and corn. But somebody crashed our bird party and ate it all. I put more food out – gone again!
I need squirrel ammo. "Ka-pow!!"
Then Baron Von Jonesenheimer III could come back for some squirrel sausage… and I could use a new wallet.
8 Comments on "I need squirrel ammo"