May 15, 2011
Obscene Call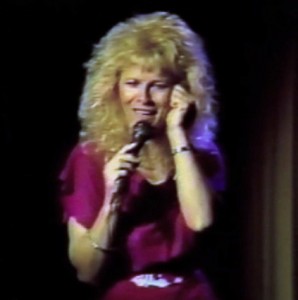 I just found a video from my stand up days where I closed the show with a parody of Gloria Gaynor's monster hit, "I Will Survive."
It was 1985 and I think this was at the Riviera Hotel in Las Vegas.
Let's not talk about why I was wearing a Wilma Flintstone dress… hey, it was the 80s!
My version of the song is all about how I handled an obscene call. Click the picture to watch this Vintage Video.
6 Comments on "Obscene Call"