Jul 13, 2011
Happy Birthday, MPLPF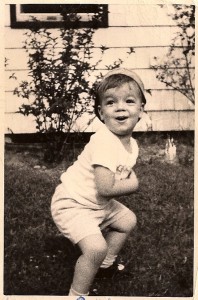 It's Denis's birthday today!
Happy Birthday, MPLPF.
He's just as cute today as in this photo so my pet name for him is  "My Precious Little Puppy Fluff."
We're going out to dinner tonight and then coming home for birthday cake. I made a two-layer strawberry cake from scratch and it's chilling in the fridge.
He's been my partner and best friend for over 25 years.
I love you, Mr. Fluff.
xoxoxoxoxo
xoxoxoxoxo
UPDATE: 9 p.m.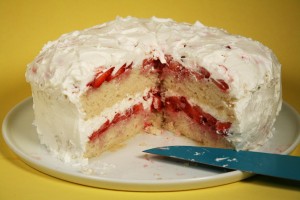 We're back from dinner and just had cake. It was heavenly good, like dipping strawberries into sweet clouds from heaven. I made it with two pounds of strawberries. So delicious!
I had two slices and Denis may have to hide the rest. It's his birthday cake after all. But it's not his birthday after midnight so all bets are off at 12:01.
13 Comments on "Happy Birthday, MPLPF"