Nov 20, 2011
Does he look familiar?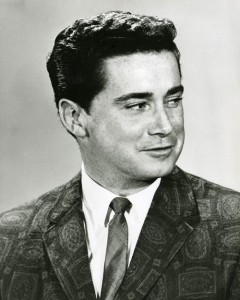 Here he is back in the 50s and if you haven't guessed yet, it's Regis Philbin, who retired this week after setting the Guinness World Record for the most number of hours on TV.
It seems everybody who's anybody has been interviewed by Regis, inlcuding myself back in the 80s when I was a standup comic touring the country with "Girls' Night Out."
The show was called Live With Regis and Kathie Lee but Regis' wife Joy was the cohost that day. If my jokes don't make you laugh, my shoes will. 🙂
Click here to see the interview.
3 Comments on "Does he look familiar?"