Nov 07, 2012
Tomato – Tomahto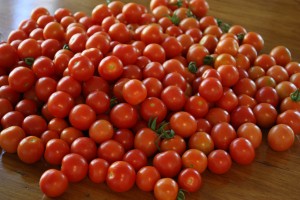 No matter how you pronounce it, I sure have a lot. Here's the latest on my monster cherry tomato plant:
I picked 98 yesterday and 91 today.
The new total is 6,432 and I'm pretty sure it will reach 7,000.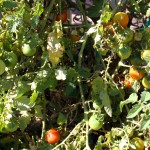 Here it is today.
There is definitely a contest coming!
3 Comments on "Tomato – Tomahto"