Feb 21, 2013
Who's in charge at YouTube?
First of all, congratulations to Marlis on winning my cookbook! There were 271 almonds in the jar and she guessed 272! Now, onto my YouTube fun…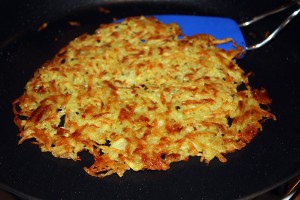 I recently posted a new cooking video on hash browns and noticed a link for "transcript." What the transcript said and what I actually said, bore only some similarity but the differences are hilarious! Here are some examples:
"We're gonna start by killing a potato … We're gonna preheat japan … Gps unfolds two small children mushy potatoes … This is the perfect size –  just pray that it takes … We're going to get the moisture out of this police …" ???
Who's in charge at Youtube? This is not a job to be shipping overseas!
If you want to have some fun, watch my hash brown video or any youtube video with instructions and enjoy. 🙂
Here's the link to my youtube channel:
4 Comments on "Who's in charge at YouTube?"