Apr 14, 2013
Orphans
A few days after finding the hummingbird nest and egg by our front door, I checked inside with a mirror and saw a second egg.  I was so excited – we were having twins!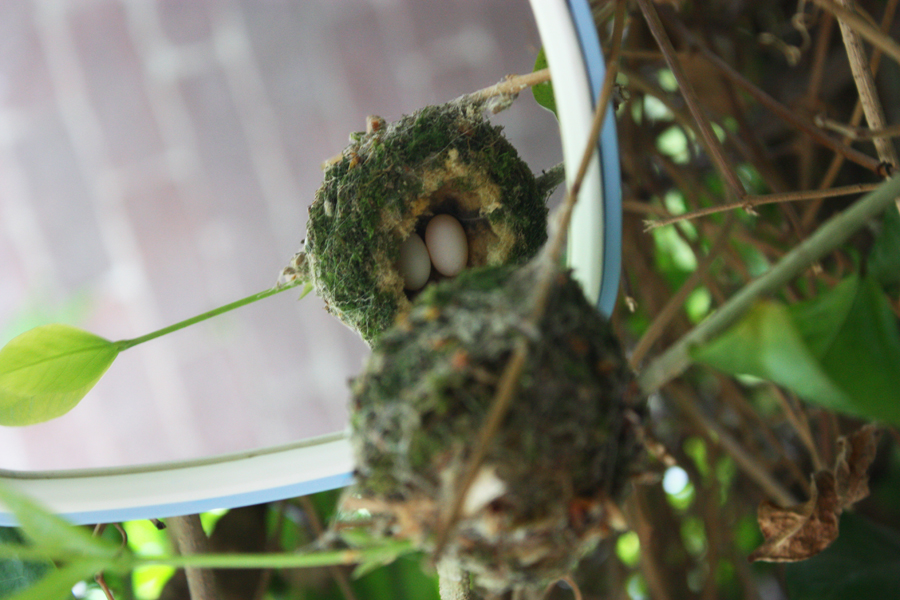 But after that, I never saw the parents again. I've been checking several times a day and have never seen anyone sitting on the eggs or any birds hovering around at all. It looks like the eggs have been orphaned.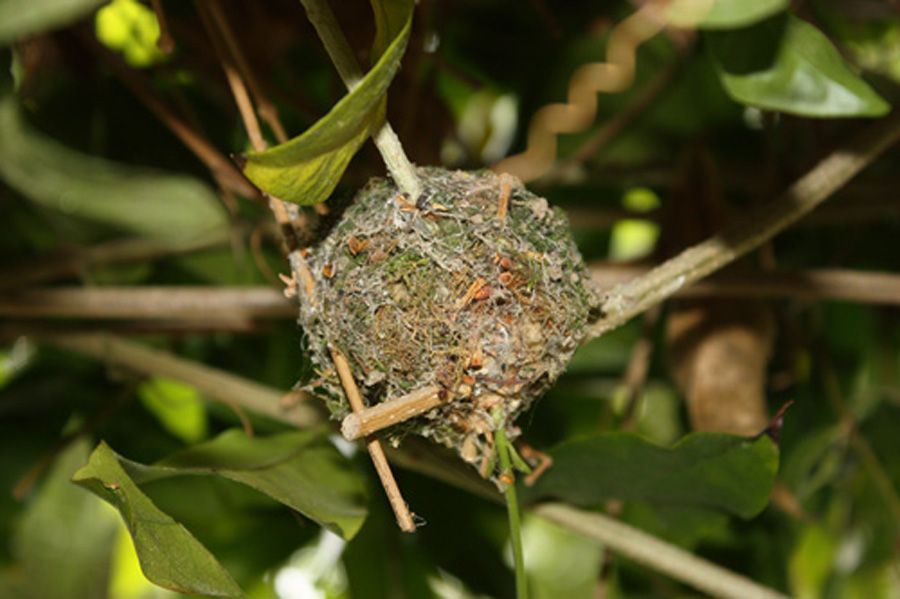 Could it be that the second egg was dropped there by a different mother and now there's a dispute about who's the baby daddy?  Why else would they be abandoned?
6 Comments on "Orphans"