Jul 03, 2014
Who needs fireworks?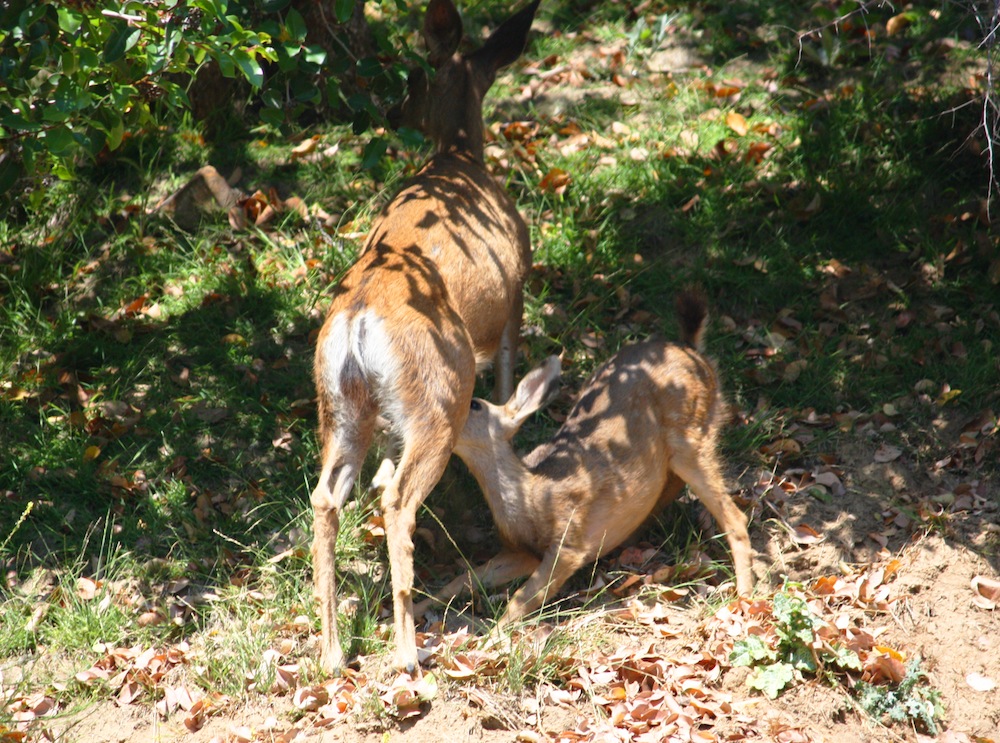 Who needs fireworks when they have this in their backyard? I was so lucky to get this shot! I saw the mom and baby walk by and went out with my camera (like I always do when anything moves back there) and I started taking pictures. Then the baby saw me and took off but the mom stayed, probably because she's more used to seeing me. I was about to go back in the house, assuming the mom would follow the baby but then I saw the baby walking back to the mom. I still didn't know what was coming. I was just prepared to take some photos of them together.
And then THIS happened! Wow! It was lunch time, baby! I was so excited to be a spectator at this beautiful event, I could hardly hold the camera still. What a joy that they came to our house today. Tomorrow's 4th of July fireworks will never compare.
6 Comments on "Who needs fireworks?"