May 14, 2012
Posing for Playboy?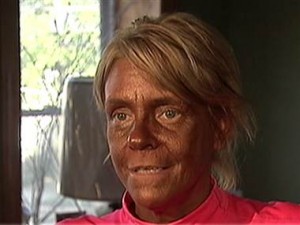 Speaking of Mother's Day, this mother wants to pose for Playboy!
Does anybody want to see the rest of her body?  They shouldn't even try airbrushing —  just print it on leather.
If there was ever a reason to use sunblock and never enter a tanning booth, this is it. I'm afraid we're going to find out she's only 23.
Tanning booths should not have a Happy Hour.
9 Comments on "Posing for Playboy?"